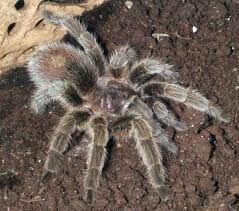 Welcome to the Spidapedia Wiki
[
]
Welcome to Spidapedia, the online spider encyclopedia! Here, we have facts on many spiders. Spiders (order Araneae) are air-breathing arthropods (from Greek arthro-, joint + podos, foot), with eight legs, found worldwide on every continent except for Antarctica.
About
[
]
If you want to know about spiders, than this is the place to be. We have facts on many spiders. Also, you can help us by adding fact pages, so don't forget to add pages of your own, or any additional information.
Latest activity
[
]
Aaaaaah Spidapedia, the site that got me to get addicted to creating wiki's and sharing knowledge with the world. Even though she was my beggining, Spidapedia was created with very little content and not much work since its launch had been put into it. On top of beeep boop beep beep the fact me wanting to have a major contribution in the look and design of the site to be as gorgeous and informational as possible. So not being able to contact the wikis's creator, I have started a new project that focuses on all arachnids.
Arachnipedia
http://arachnipedia.wikia.com/wiki/Main_Page
Please feel free to add any articles and collaborate with Spidepedia and Arachnapedia as much as you want!! It is extremelly fun and hugelly informational.
Further more I implore any of you who would like administrative rights on Arachnipedia to help grow and nurture it, to mail me at maximuss2072@gmail.com
LET US SPREAD KNOWLEDGE ON THESE SCARY YET FANTASTICALLY BEAUTIFULL CREATURES.